Suvarnabhumi Archive for August, 2006
---
Custom Search
Thursday, August 24th, 2006
While the structural architecture of the new airport may look modern and high-tech, the interior reflects its 'Thainess' through art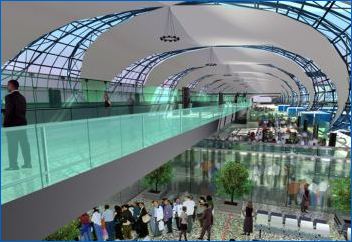 For most of us the central attraction of Suvarnabhumi airport during its complex history to completion has been the controversies shrouding it. Now, as the last dust of the construction cloud settles, the general public can see for itself if the new airport's appearance – which is of no less consequence than the functionality of the operation itself – has been a success.
Criticisms of the airport's appearance have rated highly on the list of complaints levelled at it, specifically the appropriateness of the application of its Western architectural aesthetic within a Thai cultural context.
---
Tuesday, August 22nd, 2006

Thailand's Immigration Bureau Police reiterated the readiness of both its staff and technical equipment in providing services at the new Suvarnabhumi international airport, with a total of 1,380 immigration officers ready to be deployed from the beginning of September, Pol. Lt-Gen. Suwat Thamrongsrisakul said Tuesday.
Regarding concerns about terrorists entering the kingdom, the commissioner said the security system at the new airport is the highest technology, with data tracking processing systems monitoring both 'black' lists and 'watch' lists upgraded to the latest capabilities.
Passengers appearing on either the black list or watch list can be detected within 20 seconds upon their passport check, he said.
---
Monday, August 21st, 2006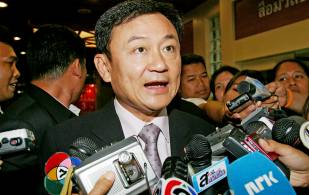 To cool the publicly-expressed displeasure of Thai Airways International (THAI) staff to moving the airline's domestic operations to the new Suvarnabhumi international airport for a Sept 15 startup, Caretaker Prime Minister Thaksin Shinawatra has moderated his earlier demand.
Domestic airlines wishing to operate from the airport on that day could do so on voluntary basis, but it will not be mandatory.
Speaking to journalists, Mr. Thaksin said he would meet with the Suvarnabhumi international airport committee Sept. 14 and would leave for Cuba to attend the Non-Aligned Movement (NAM) meeting immediately after the airport meeting ends.
---
« Previous Suvarnabhumi News — Next Suvarnabhumi News »
Related Topics