---
Custom Search
Thursday, March 18th, 2010
Suvarnabhumi Airport makes public its new logo for the first time on 15th January 2010.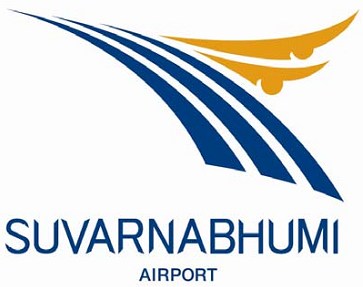 Mr. Serirat Prasutanond, the President of Airports of Thailand Public Company Limited (AOT), revealed the new logo of Suvarnabhumi Airport. He also said that the creation of a logo is a measure to support AOT's vision of being "Asia's Leading Airport Business", and aim of becoming a World Top 10 Airport in Airports Council International's (ACI) Airport Service Quality ranking program.
---
Thursday, June 25th, 2009
The Supreme Administrative Court on Wednesday ruled that Airports of Thailand (AoT) should continue to be responsible for solving the problem of noise pollution of residential areas around Suvarnabhumi airport, as set out in a cabinet resolution of May 29, 2007.
The  court dismissed the petition submitted by a number of people living near the airport, who said the cabinet resolution was unfair to them. In its judgement, the court upheld the cabinet resolution, saying it was  legitimate, and said  the  Airports of Thailand (AoT), which operates the Bangkok airport, had actually taken measures to solve the noise problem, in line with the cabinet resolution.
---
Wednesday, June 3rd, 2009
Thailand's tourism related agencies on Monday (1 June 2009) launched 15 special tour packages in Bangkok and its environs to attract transfer passengers making stopovers of 12 hours or less at Bangkok's Suvarnabhumi Airport, in an attempt to boost the country's tourism industry.
The campaign which targets transit passenger has been jointly launched by the Tourism Authority of Thailand (TAT), the Airports of Thailand (AoT), the Immigration Bureau, Thai Airways International (THAI), and the Association of Thai Travel Agents (ATTA).
TAT chairman Veerasak Kowsurat said that the campaign is aimed at boosting the country's economy and increasing local incomes.
---
Related Topics