---
Custom Search
Thursday, March 18th, 2010
Suvarnabhumi Airport makes public its new logo for the first time on 15th January 2010.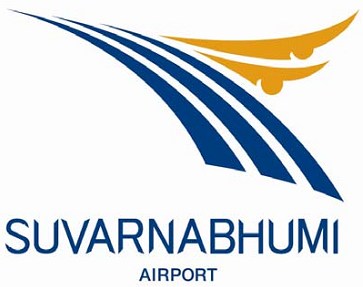 Mr. Serirat Prasutanond, the President of Airports of Thailand Public Company Limited (AOT), revealed the new logo of Suvarnabhumi Airport. He also said that the creation of a logo is a measure to support AOT's vision of being "Asia's Leading Airport Business", and aim of becoming a World Top 10 Airport in Airports Council International's (ACI) Airport Service Quality ranking program.
---
Tuesday, November 3rd, 2009
Suvarnabhumi Bangkok's international airport now offers free wireless Internet access for passengers.
Nirandra Theeranartsin, general manager of Suvarnabhumi Airport, said the service, along with paid access for persons outside departure areas, was inaugurated this week.
Passengers wishing to use the service must present their boarding passes at any airport information counter to get a username and password for the 1 Mbps service.
Earlier this year, Suvarnabhumi Airport opened 126 kiosks providing free Internet access for people without laptops.
---
Thursday, June 25th, 2009
The Supreme Administrative Court on Wednesday ruled that Airports of Thailand (AoT) should continue to be responsible for solving the problem of noise pollution of residential areas around Suvarnabhumi airport, as set out in a cabinet resolution of May 29, 2007.
The  court dismissed the petition submitted by a number of people living near the airport, who said the cabinet resolution was unfair to them. In its judgement, the court upheld the cabinet resolution, saying it was  legitimate, and said  the  Airports of Thailand (AoT), which operates the Bangkok airport, had actually taken measures to solve the noise problem, in line with the cabinet resolution.
---
Related Topics