Suvarnabhumi » Air traffic system in Suvarnabhumi Airport in place
Sunday, July 20th, 2008
---
Custom Search
Thailand's Department of Aviation has expressed confidence that the air traffic control system will operate smoothly and efficiently when Bangkok's new Suvarnabhumi Airport is officially opened for commercial purposes on September 28.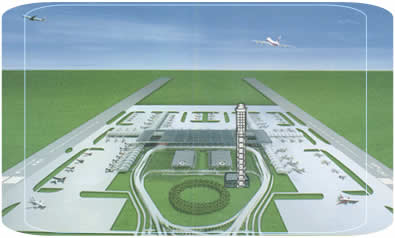 Chaisak Angsuwan, the department's Director-General, assured on Sunday that the system would not develop any problems since the Aeronautical Radio of Thailand (AEROTHAI), which directly supervise the system, had already moved the Approach Control and the Internal Control to the new airport and now have their services open around the clock.
He said the Suvarnabhumi Airport, when officially opened, would help enhance potential for the Thai aviation industry since it could accommodate 76-80 flights per hour, compared with around 53 flights per hour at Don Muang International Airport.
More importantly, the new airport would also help save energy and time since there would be no traffic congestions at the airport, he noted.
Mr. Chaisak said Thai people should be proud of the Suvarnabhumi Airport since all parties concerned had tried their best to make the airport become a perfect one.
He added that the new airport's safety meets the international standard since it had passed tests required by the International Civil Aviation Organization (ICAO). (TNA, AEROTHAI)
Related Topics