Suvarnabhumi » PM Satisfies the Authorities's Performance on Suppressing Narcotics
Sunday, July 20th, 2008
---
Custom Search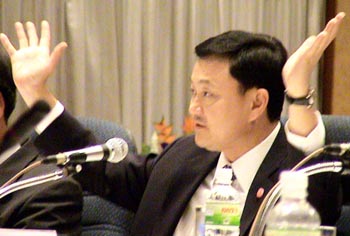 Prime Minister is satisfied with the authorities' performance on suppressing and preventing the spread of narcotics.
He said that many political conflicts have taken place in the country, and they also cause the return of narcotics in some areas of Bangkok and Thailand's bordering provinces.
He said that he had called a meeting with relevant officials to evaluate the situation of narcotics.
However, he has instructed the officials to continuously suppress and prevent the spread of narcotics in Thailand.
Related Topics