Suvarnabhumi » Singapore airport director said Suvarnabhumi can compete against Changi
Sunday, July 20th, 2008
---
Custom Search
Suvarnabhumi Airport could become a formidable competitor to the award winning Changi Airport, according to the Singapore airport's managing director Foo Sek Min.
He said Bangkok's new international airport was a "100 per cent improvement" on Don Muang, despite the many hitches since it opened on September 28.
Foo warned, however, that Suvarnabhumi should be aware of its costs spiralling, put up better signs and improve its baggage-handling system.
He said Changi – regarded as the world's best airport – was confident in its strategy of having three main terminals plus one low-cost terminal, instead of having one mega-terminal like Suvarnabhumi.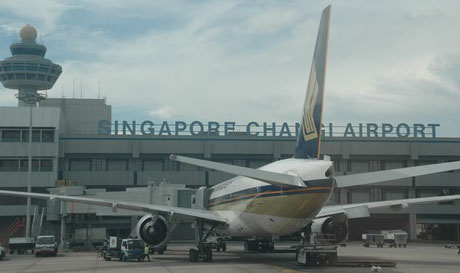 Singapore Airport, Changi
Related Topics