Suvarnabhumi » Expansion of Suvarnabhumi airport starts soon
Sunday, July 20th, 2008
---
Custom Search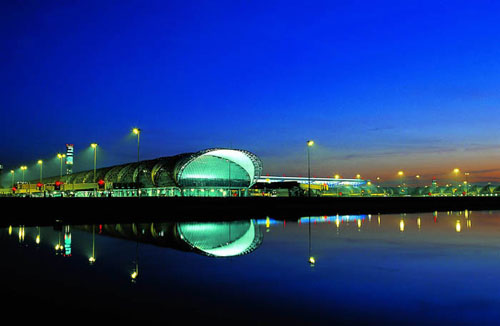 Amid sharp increases in the number of passengers and airlines using the Thai capital's Suvarnabhumi airport, concerned authorities are now ready to implement the second phase of construction to enlarge the airport, announced by a senior Airports of Thailand (AOT) official.
Somchai Sawasdipol, the AOT official, said more than 42 million passengers used facilities at the airport in 2007 while its full capacity is at 45 million.
There is a need to expand the airport to cater to the rising demands of passengers and airlines, said Mr. Somchai. AOT will speed solving noise pollution at the airport and prepare for the phase 2 construction.
Designs for the taxiway for phase 2 are now prepared while a public hearing noise pollution from people living near the Bangkok International Airport will be held before the construction begins. Mr. Somchai said.
Related Topics