Suvarnabhumi » Suvarnabhumi Airport ready to be a gateway to Asia
Sunday, July 20th, 2008
---
Custom Search
Tourism Authority of Thailand Acting Governor Pensuda Priaram stated, "The long-awaited opening of Suvarnabhumi is one of the most important landmarks in the history of Thai travel and tourism. We have no doubt that it will attract more visitors to Thailand, be it as inbound tourists or transit passengers who will become future tourists."
The world's newest airport opened in Bangkok in a relatively smooth fashion, and Thailand is gearing up for increased arrival numbers, with their 15 million target in 2007 set to grow even larger.
The new airport has been referred to as the new "gateway to Asia", boasting the world's largest passenger terminal. Figures reveal that 80% of all visitor arrivals to Thailand enter through Bangkok, and the new airport is connected by expressway to all inner Bangkok city hotels, as well as the beach resort of Pattaya.
A live telecast shown across Thailand showed the move from Don Muang to Suvarnabhumi throughout the early hours of September 28th 2006.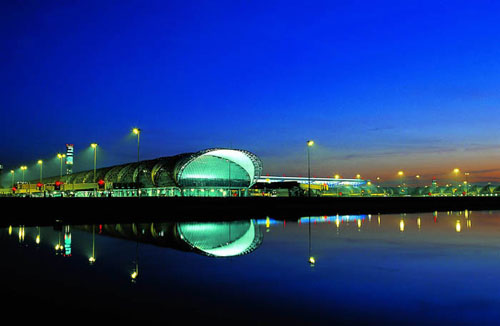 Suvarnabhumi is owned and operated by Airports of Thailand (AOT), a publicly traded company listed on the stock market, with the majority owned by the Thai government. The airport was built with the help of loans from the Japanese Government. The airport is designed for annual passenger movements of 45 million a year, and airport officials have stated that it is already close to the figure and that current growth rates project that it will hit the 60 million passengers mark within three years.
Related Topics