---
Custom Search
Wednesday, July 4th, 2007
Flight times to Europe should be shortened by up to an hour from Thursday (July 5, 2007) when Aerothai launches a new regional air traffic flow management system.
The Bay of Bengal Cooperative Air Traffic Flow Management System (BOBCAT) will cut travelling time for west-bound flights departing from South Asia and Southeast Asia, Priti Hetrakul, president of Aeronautical Radio of Thailand (Aerothai), said yesterday. The BOBCAT system was designed to ease air traffic congestion over Afghanistan between the hours of 3am and 6.59am.
It reorganises the times flights should enter Afghanistan airspace, and at what altitude. It also designates a suitable flight path, reducing the need for detours.
---
Monday, September 4th, 2006
Thailand's Department of Aviation has expressed confidence that the air traffic control system will operate smoothly and efficiently when Bangkok's new Suvarnabhumi Airport is officially opened for commercial purposes on September 28.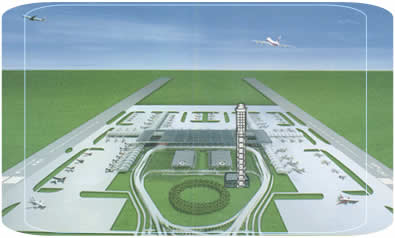 Chaisak Angsuwan, the department's Director-General, assured on Sunday that the system would not develop any problems since the Aeronautical Radio of Thailand (AEROTHAI), which directly supervise the system, had already moved the Approach Control and the Internal Control to the new airport and now have their services open around the clock.
---
Related Topics