---
Custom Search
Thursday, March 18th, 2010
Suvarnabhumi Airport makes public its new logo for the first time on 15th January 2010.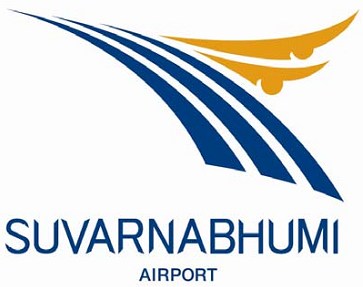 Mr. Serirat Prasutanond, the President of Airports of Thailand Public Company Limited (AOT), revealed the new logo of Suvarnabhumi Airport. He also said that the creation of a logo is a measure to support AOT's vision of being "Asia's Leading Airport Business", and aim of becoming a World Top 10 Airport in Airports Council International's (ACI) Airport Service Quality ranking program.
---
Thursday, March 4th, 2010
The State Railway of Thailand is delaying the opening of its Suvarnabhumi Airport Rail Link after it found the developer Siemens would be unable to finish the railway on time.
SRT governor Yutthana Thapcharoen yesterday said his agency had planned to start commercial services between inner Bangkok and Suvarnabhumi airport next month, but Siemens was not ready to hand over the system.
---
Thursday, June 25th, 2009
The Supreme Administrative Court on Wednesday ruled that Airports of Thailand (AoT) should continue to be responsible for solving the problem of noise pollution of residential areas around Suvarnabhumi airport, as set out in a cabinet resolution of May 29, 2007.
The  court dismissed the petition submitted by a number of people living near the airport, who said the cabinet resolution was unfair to them. In its judgement, the court upheld the cabinet resolution, saying it was  legitimate, and said  the  Airports of Thailand (AoT), which operates the Bangkok airport, had actually taken measures to solve the noise problem, in line with the cabinet resolution.
---
Related Topics